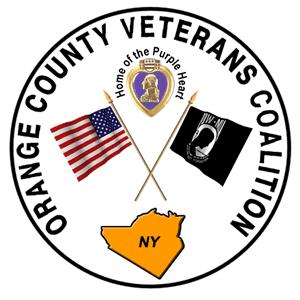 The 
Veterans Coalition of Orange County NY
 consist of 24 different veterans organizations. The purpose of the non-profit is to unify and aid all veterans from various conflicts the U.S. has been involved in since WWII. They help veterans and their families, support active duty personnel upon their return from deployment and respectfully assist in the maintaining of a veterans final resting place in Goshen, NY.
They have adopted the Orange County Memorial Veterans Cemetery as one of their main projects. They beautify the grounds of the Cemetery with the help of Orange County. 
In addition, they are raising funds for the installation of a Gold Star Mothers Memorial which will allow us to remember individuals that have been most affected by the loss of a son or daughter while serving in our Armed Forces.
Please help us help the veterans of Orange County! We're proud to be able to do our part!